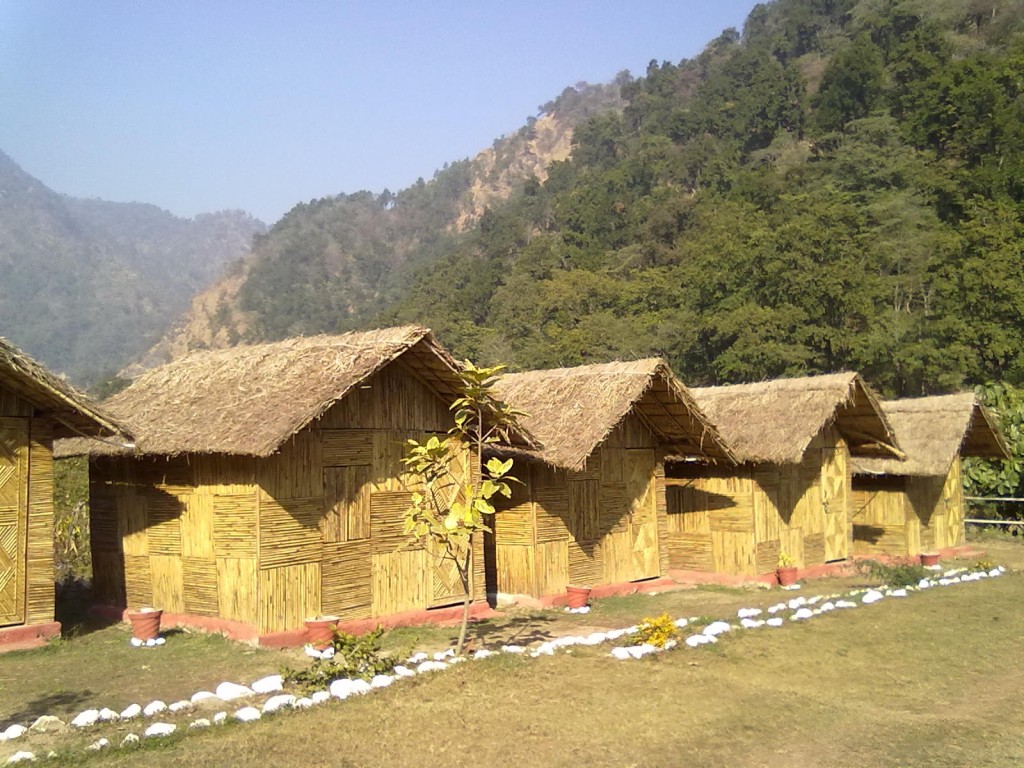 Camp Rendezvous Rishikesh – also known as Rendezvous Rafters Camp serves as an ideal base for adventure activities in the Himalayas. It is situated 16 kms upstream of Rishikesh on a secluded Jangal by the Huel River and is 250 km from Delhi. A thick Sal forest amidst scenic and picturesque environs surrounds the camp with accommodation in roomy safari tents and Bamboo Cottage with cots. The camp is known for its friendly and efficient staff and excellent cuisine.
1 day and 1 night Basic Package
* Welcome Drink and refreshments.
* Optional Rafting ( 18-20 Kms).Bharmpuri/Shivpuri/Marain Drive.
@ Cliff jumping.
@ Body Surfing.
* Trekking to the famous beautiful waterfall.
* 3 meals from the moment of check in (B/F, lunch, Dinner)
* Morning Tea and Evening tea.
* Evening Snacks.
* Campfire by the side of the river.
* Games-(volleyball, badminton, water-sports and other).
* Camps with triple sharing accommodation and twin for couples.
Camp Rendezvous Rishikesh- Booking Information:
Email: info@rendezvouscamp.com
Phone: 09897500532,09997476630
Address: Ratta Pani, Neelkanth Road LuxmanJhula
Website: http://www.rendezvouscamp.com