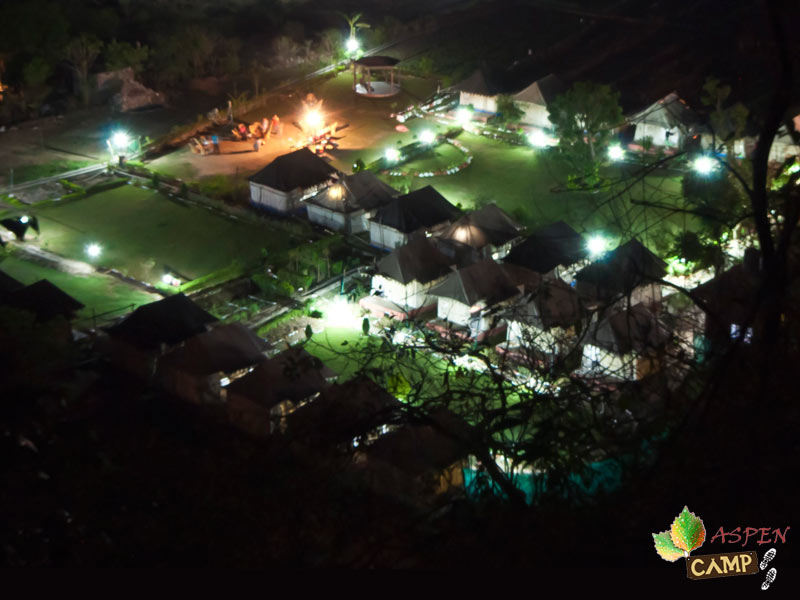 Jungle Camps are situated around the villages close to road going towards Neelkanth Mahadev Temple. These are visible on the other side of the river as you continue your journey on NH 58 beyond Rishikesh. Jungle Camps as the name suggests are located in the Jungle, away from the river and offer a wide range of accommodation from camps and cottages to jungle retreats. The services vary from basic essentials to deluxe facilities which may include swimming pool, Air Conditioning and Restaurant services. Jungle camps offer 1N/2D and 2N/3D packages which include River Rafting Trip, Stay, Meals, Bonfire and Snacks. The rates differ from camp to camp between 2500/- to 7000/- for 1N/2D package.
Most Jungle camps have electricity as they are situated close to or in the village itself. These camps have artificially created open grounds where you can play games, relax or enjoy evening bonfires in comfort. In terms of experience a Jungle camp is very different from a beach camp – the location, the natural elements and the surroundings are different. The space is somewhat limited and confined to the boundaries.
This site offers complete details on all the Jungle camps in Rishikesh, so you can go through the details and contact the camps directly for booking your holidays.
(Visited 7 times, 1 visits today)